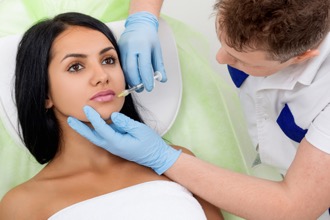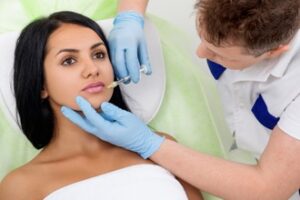 When you invest in your appearance with Botox® and dermal fillers, you expect the highest level of care and results from your provider. But did you know that there are things YOU can do to enhance and maintain the benefits of your treatment?
Here are five insider tips for getting the biggest bang for your Botox and dermal filler buck.
1. Start using retinol.
Beautiful skin starts from the inside out, relying on a strong foundation — and retinol is its master builder. This powerhouse ingredient speeds cellular turnover, boosts new collagen and elastin growth, and helps your skin retain its volume, elasticity and youthful radiance. Retinol is the perfect complement to dermal fillers, which not only replenish lost volume but also initiate new collagen growth. This synergistic pairing works to enhance your injectable benefits while also boosting your skin's overall appearance. (The only caveat is to avoid retinol the day or two following your treatment to avoid irritating your injection sites.)
2. Ditch alcohol and other blood thinners.
A few days before your appointment, be sure to skip your glass or two of wine. Alcohol thins the blood, increasing your risk of bruising. Other clot-inhibitors to avoid include the four Gs—ginseng, gingko, ginger, and garlic—a full two weeks before your session.
3. Moisturize with hyaluronic acid (HA).
Most dermal fillers inject moisture-loving hyaluronic acid (HA) molecules under the skin to replenish lost volume. So it's not a stretch to think that applying HA over your skin couldn't hurt. While dermal fillers work to smooth wrinkles and enhance volume from beneath, HA moisturizer helps to smooth and enhance your skin from the outside. You're basically moisturizing your skin from every angle, which is always better than just focusing on one approach.
4. Ice before and after your session.
If you are prone to bruising, icing before your treatment will help to shrink blood vessels and reduce your risk of bruising. After your session, icing your treatment areas every hour for about 5 minutes will help to curb swelling and speed healing.
5. Stay clean, calm and cool.
•Avoid makeup for the remainder of the day.
•Avoid possible irritants for 24 to 48 hours following your treatment, such as exfoliating agents, retinol, and glycolic acid.
•Avoid heat (saunas, strenuous exercise) which open up blood vessels and make bruising worse.
To schedule your next injectable session, please call 757.663.5461 or request a consultation today! We are happy to serve patients from Chesapeake, Virginia Beach, and the entire Hampton Roads area.