Can you believe that Thanksgiving was only last week? The holiday season is already flying by! Fortunately, there's still plenty of time for you to savor this festive month, including scheduling your favorite skin care treatments. We take your skin very seriously here at Chesapeake Vein Center & MedSpa! That's why we offer best-in-class skin treatments for revealing dramatic complexion improvements. Taking time out for yourself to enjoy skin rejuvenation not only helps you look good, but it also helps to lower your stress level and feel better all around. And we all know that happiness is contagious! So if you're happy, chances are that the people surrounding you will be happier, too!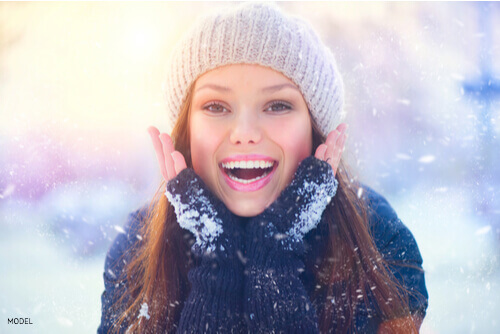 To look radiant and spread joy this season, here are some of our favorite glow-getting treatments, plus treatment tips for getting optimal results:
Halo™
We talk about the Halo glow all the time here because it's real! If your complexion is in need of intense refreshing, it's time to schedule a consultation with us for Halo laser skin renewal. Halo is the world's first hybrid laser treatment, stimulating your skin with two types of laser energy for intense benefits with about a week of social downtime. If you're looking for smoother texture, smaller pores, diminished lines and wrinkles, brightness, and many other benefits, Halo could be the ideal treatment for you.
Treatment tips:
• In the first days following your Halo, you will be able to resume your regular activities, aside from working out (which you should skip the first week to avoid exacerbating any swelling). However, you should plan for a good week of social downtime, wherein you can expect your skin to look red, rough, flaky, and slightly swollen. In other words, your skin will be busy renewing itself in the first week, so you will not look your radiant best. This means it is never a good idea to schedule your Halo the week of your event. We recommend at least two full weeks of buffer time, if not a month.
• After any skin rejuvenation treatment, your skin is injured. Literally! That's what laser skin resurfacing does, creating controlled injuries which trigger your skin's natural healing response! This means that you need to coddle your skin post treatment, applying restorative, hydrating medical-grade salves and SPF to protect your skin and speed healing.
MicroLaserPeel®
This laser skin resurfacing treatment removes the outermost layer of your skin to prompt the growth of healthy, vibrant new skin. Depending on the intensity of your MicroLaserPeel, you may experience minimal to no downtime with slight flakiness to a week or longer of redness, peeling, and social downtime.
Treatment Tip: A series of milder laser peels, as opposed to one intense treatment, is a gentler way to achieve complexion improvements by allowing you to minimize your social downtime.
Chemical Peels
Another popular skin refresher is chemical peels. Similar to laser peels, chemical peels remove the outermost layer of skin cells, but instead of a laser, they remove the skin with a type of exfoliant such as glycolic acid.
Treatment tip: Similar to MicroLaserPeel, a series of gentler peels will give you the refreshing glow you're looking for with minimal to no downtime.
Micro-needling
Exceptional for smoothing textural irregularities, diminishing pore size, and brightening dullness, micro-needling is a tried-and-true glow getter.
Treatment tip: As its name implies, micro-needling creates controlled injuries in your skin with tiny needles. These tiny injuries then heal and reveal smoother, firmer-looking skin. While your skin is experiencing this renewal process, it may trigger breakouts as your skin cells are temporarily adjusting themselves, so to speak, and clearing the way for vibrant, new skin. What this means for you is scheduling plenty of buffer time between your micro-needling treatment and your special events. Similar to chemical peels and MicroLaserPeel, optimal results are typically achieved with a series of treatments.
Discover the best skin treatment for you today by calling 757.819.7633 or requesting a consultation online.