We hope you have a wonderful Thanksgiving, but we need to ask: Are you already feeling drained by everything you've done or need to do this holiday season? Certain times of year, especially the holidays, can amp up your stress level and deplete your energy reserves. And we all know that when you feel spent, you look spent.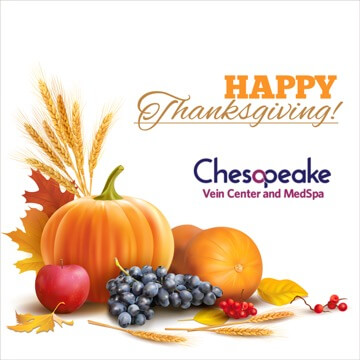 Since it's our job to help you look and feel your absolute best, we'd like to present a few proven wellness tips to help make the holidays run smoothly and keep you looking and feeling merry and bright all season long!
Stay in the game this season by:
Investing in yourself
Self-care is more important than ever these days. When you spend time taking care of yourself, you're giving yourself a very important message, which is: You're worth it; you deserve amazing skin; you are beautiful! We recommend scheduling a laser skin treatment to correct your pigmentation or textural irregularities and leave you feeling renewed and restored. You may need to plan for a few days of downtime, depending on the treatment. For example, Halo™ can cause about a week of flaking and peeling while BBL™ photofacials involve no downtime. But any social downtime is a great excuse to lay low and just say "no!" So treat yourself!
Forget about being perfect and enjoy the ride.
Research on "successful people" indicates that success is not about striving for perfection. People who are happiest and most successful tend to be flexible and view setbacks as growth opportunities, not failures.
Don't be afraid of shortcuts.
Who said that everything has to be homemade? Do you really need to bake 12 dozen cookies from scratch for that cookie exchange next week? Start strategizing holiday projects to streamline your to-do list and save yourself precious time and energy. When you let go of your expectations, you'll be surprised how much clarity it will give you to invest your time where you want to, not because you have to.
We love health and wellness tips here at Chesapeake Vein Center & MedSpa, and we can't wait to see you soon for your next self-care appointment! To schedule yours, call 757.819.7633 or request a consultation online today.