It's been a long, hot summer, and even if you've been good about applying sunscreen on a regular basis, you've probably gotten your fair share of sun, and all the sunspots to show for it! Unfortunately, UV rays are sneaky and relentless, penetrating through windows and clouds, and unless you live in a cave, you're going to get some degree of sun damage.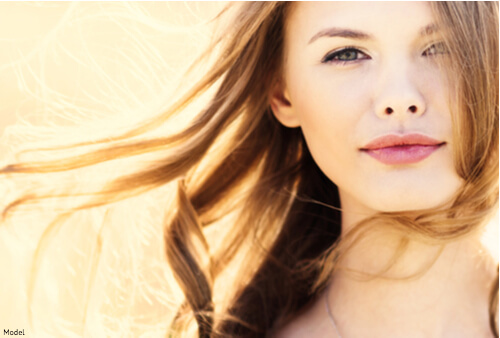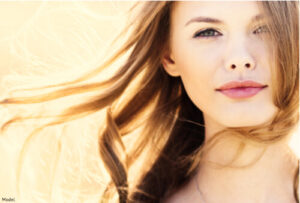 Now for the good news: You have more control over your complexion and aging process than you think! Here's our award-winning skin care strategy from the team here at Chesapeake Vein Center & MedSpa.
1. Renew your skin!
So, you want smoother, more evenly-toned and younger-looking skin? The answer is skin renewal, and we mean this literally! By renewing your skin from the inside out, you can stimulate vital new collagen and elastin, the building blocks for strong, youthful skin. You can trigger your skin's renewal process simply by undergoing periodic laser skin rejuvenation treatments with us.
Here at Chesapeake Vein Center & MedSpa, we proudly provide award-winning Halo™ laser skin renewal, BBL™ photofacial and ProFractional™ laser skin resurfacing. Halo and ProFractional use laser energy to resurface your skin, creating "controlled damage" that spurs healing from deep within. BBL is an intense pulsed light (IPL) treatment that helps stimulate renewal without breaking the surface of your skin, which means you can undergo a treatment on your lunch hour and not worry about downtime. BBL is ideal for correcting uneven skin tone like age spots and freckles. We combine Halo and BBL frequently for a synergistic boost of skin renewing benefits. With Halo and BBL together, you'll experience intense textural and tonal improvements. It's a perfect pairing! During your personal consultation, we can carefully review your complexion goals and help you determine which skin treatments are best for you.
2. Switch to results-driven skin care products.
You can't build a house on a shaky foundation, and you can't create a youthful complexion on weak skin, either! To truly get your best results, you'll need to do your part by applying medical-grade skin care products that help to enhance your skin's renewal process. Medical grade products are formulated with clinically-proven ingredients like retinol to help speed cellular turnover and stimulate new collagen production so your skin can get stronger and more resilient over time. We recommend incorporating professional skin care into your daily skin care regimen to enhance your professional skin treatments and also maintain your benefits. We can help you choose the ideal products for your unique complexion needs during your visit.
3. Maintenance is key.
As the aging process continues, you'll need to keep up with your skin's ever-changing needs. This means undergoing periodic "maintenance" treatments with BBL photofacial and laser skin resurfacing to keep your skin's renewal process in tip-top shape. Some of our clients schedule seasonal BBL photofacials to reverse sun damage and erase age spots and other brown spots. Many clients undergo annual Halo treatments for an intense complexion refresher. There are so many wonderful ways to give your skin the TLC it needs. We can help you devise the skin care regimen you need to attain your best complexion this fall! Call us at 757-819-7633 or request a consultation online today.