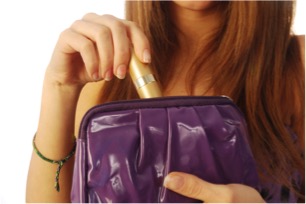 OK, so we know it's not quite spring. But we're so excited that it's almost here, we couldn't resist the urge to start spring cleaning!
What do you do to prepare for the season? Aside from the usual dusting and clutter-clearing, we think spring is a perfect time for hitting the refresh button on your skin care routine.
Here are a few of our favorite spring cleaning beauty tips for revealing your most radiant, healthy-looking skin ever:
Out with the old…
If you're like most of us, there's a good chance you've acquired quite the collection of lipsticks, lip balms, and other cosmetic staples. Makeup can grow bacteria and lose its effectiveness over time. Ever noticed how your mascara starts to dry out and clump after a while? Sunscreen is another time-sensitive product, with a shelf life of about a year. Old sunscreens aren't as protective and leave your skin more vulnerable to the sun's damaging rays. Do you skin a favor and ditch anything old to make room for newer, more effective products.
Embrace exfoliators
It's time to rev up your skin's cellular turnover and remove dead skin cells to reveal a dewy, luminous glow. Schedule a revitalizing skin treatment at our medspa, where you can choose from Halo™ skin renewal, photofacials, MicroLaserPeel®, microneedling, and more.
Lighten up!
The intense moisturizer your skin gulped down all winter long may soon be overkill, thanks to increased humidity and higher temperatures. Give your skin a refreshing break with water-based, oil-free formulas that replenish moisture without smothering skin. To simplify your skin care routine, choose a moisturizer with an SPF to ensure your skin is protected.
The fresh start of spring is a perfect time for skin renewal! For your most radiant skin, call 757.663.5461 or click here to schedule a free consultation today.