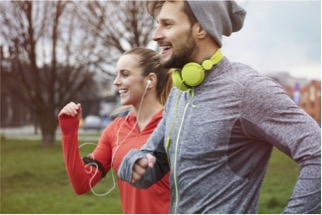 People love to offer well-intentioned advice about common health concerns. Unfortunately, they usually end up spreading more misinformation than truth. Varicose veins are a perfect example of a health issue that remains widely misunderstood. Here are a few of the most common vein myths we hear:
Myth #1: Running causes varicose veins.
The symptoms of varicose veins can feel more pronounced after standing for a long period of time or running, but running is not a direct cause of varicose veins. In fact, exercise is a proven way to reduce your risk because it improves blood flow. Varicose veins are the result of a build up, or reflux, of blood which swells veins. Doctors agree that varicose veins are linked to a genetic predisposition and affect more women than men.
Myth #2: Varicose veins are more of a cosmetic issue than anything else.
Varicose veins can be a cosmetic issue because they are discolored, unsightly, bulging, and stand out from your normal leg color. However, varicose veins can cause painful symptoms, including itchy, throbbing, achy legs. Once varicose veins start impairing your quality of life, they are a health concern and not just a cosmetic hindrance. Varicose veins can also lead to deep vein thrombosis, a serious blood clot that may need immediate medical attention.
Myth #3: Varicose veins are an inevitable part of aging.
Even though you may be predisposed to developing varicose veins, there are things you can do to help prevent or reduce their occurrence. Exercise, losing weight, or maintaining a healthy weight are all big steps. Elevating legs and wearing a compression garment can also help improve leg circulation and reduce your risk.
Our medical director, Dr. Surya Challa, is a board-certified vein surgeon who has helped hundreds of patients achieve comfort and a higher quality of life with successful vein treatments. To learn more, call 757.663.5461 or click here to schedule a free consultation today.