This year, we are on a mission to help you feel refreshed, revitalized and ready to take on the world. We know from experience that one of the best ways to feel deeply refreshed is through top-quality skincare treatments administered by experts! That's why this month, we're offering 10% off 1 mL of Juvéderm® *(up to 2 mL) AND a Skin Rejuvenation Package featuring 20% off VI Peel and Microneedling. No matter which complexion concerns you're bothered by, you'll find relief and renewed confidence this year with these glow-getting treatments in Chesapeake.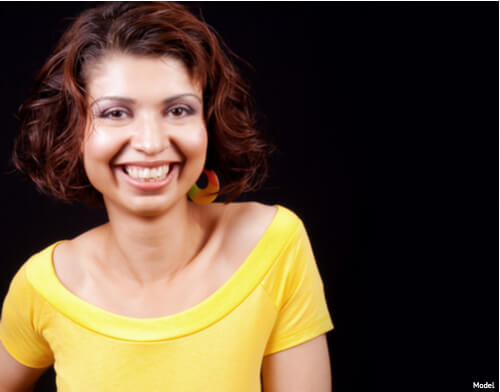 With several options to choose from for top-quality savings this month, we wanted to help you determine which could be best to help you reach your aesthetic goals. That's why we're here to explain the unique benefits you can expect with each of these treatments:
Turn back time with Juvéderm
This FDA-approved dermal filler is a popular favorite for anyone interested in smoothing smile lines and laugh lines or restoring volume to the face for a years-younger look with only minimal downtime. Juvéderm is made of hyaluronic acid, a substance that exists naturally in your body and gives your skin youthful volume and elasticity. Treatments are tailored specifically to your needs, to help you achieve subtle, natural-looking rejuvenation! Juvéderm treats wrinkles on either side of the nose and mouth (nasolabial folds) and smile lines, and also provides lip enhancement for a plumper pout.
Exfoliate and glow with VI Peel
It's hard to look or feel more refreshed than you do after a VI Peel. This medium-intensity chemical peel by Precision Plus is formulated to improve your skin's overall appearance, including brightening skin tone, smoothing texture and revealing a more evenly toned and youthful glow with only minimal downtime. VI Peels and other chemical peels work by exfoliating the outermost layer of skin cells using a specially formulated chemical solution. The removal of those dead cells helps to reveal an intensely refreshed, renewed and overall younger-looking complexion. One of the best parts about chemical peels is that they are fully customizable to your unique needs and goals, and are safe for almost every skin type, even darker tones.
Rejuvenate and repair with Microneedling
When you go for Microneedling treatments, the result is noticeably smoother, more revitalized skin! Microneedling helps improve fine lines and wrinkles while diminishing surgical scars, acne scars and stretch marks. Microneedling uses tiny needles to create micro-channels in your skin, stimulating your skin's natural healing response and prompting the growth of healthy new collagen. The result is firmer, smoother skin and visible lifting and tightening, all with minimal downtime. You'll see results within the first week after your treatment, but optimal results are typically seen within six to eight weeks after the last treatment. A series of Microneedling treatments is typically recommended for optimal results.
At Chesapeake Vein Center & MedSpa, we are truly dedicated to helping you find your refreshed and rejuvenated look this year. We can't wait to help you see the results you're looking for! Simply call us at (757) 819-7633 today or request a consultation online to get started.