If you're like us, we bet you're still doing anything you can to put 2020 behind you and renew yourself this year. For us, one of our favorite ways to achieve renewal is with a skin detox! Our skin does so much for us, day in and day out, protecting us from the elements. That's why we're dedicated to helping your skin be the healthiest and most radiant it can be, with BBL™ Photofacials here in Chesapeake! This month, we're ready to help you love your skin with a free BBL Photofacial when you purchase three. This non-invasive intense pulsed light (IPL) treatment delivers its best results with a series of treatments, so this is the ultimate deal to help you see a brighter, more youthful complexion.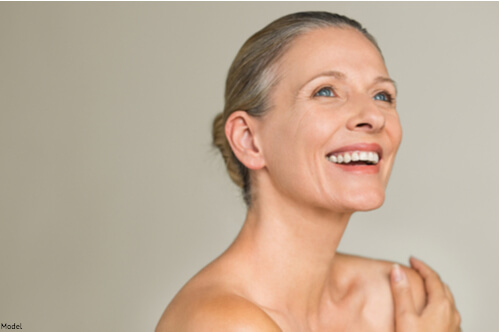 If you're not familiar with BBL, don't worry. Here's what you should know about one of our favorite aesthetic treatments!
How does BBL work?
BBL stands for BroadBand Light. BBL Photofacials expose your skin to intense pulses of light, stimulating the growth of vibrant new collagen and elastin for a wide range of benefits with no downtime. BBL is considered the gold standard for easily correcting common concerns such as pigmentation irregularities, sunspots, age spots, rosacea, dullness, broken capillaries and more.
When will I see results?
Most people enjoy visible complexion improvements a few days after treatment, with continued improvements in the following weeks as the treated skin continues to grow new collagen and elastin. Your skin's healing process will look different depending on the kinds of skin concerns that were treated. For example, if BBL is used to diminish dark spots or sunspots, those will initially turn darker and form a coffee-grounds-like texture before gradually flaking away in the week after treatment. If used to treat redness or rosacea, those areas may appear redder for a few hours or days after treatment, before fading to reveal a more evenly toned complexion in the following weeks.
BBL is a go-to treatment we recommend to those looking for intense, effective and long-term complexion renewal, but we do caution that it is not a treatment you want to do just days before a big event. If you're looking for a day-before treatment to achieve glowing skin, that's where a HydraFacial® may be ideal!
What is ForeverYoung BBL™?
ForeverYoung BBL is a specific type of Photofacial designed to help you discover your years-younger complexion by literally reversing certain parts of the aging process. You read that correctly! This treatment is a safe and effective way to diminish lines and wrinkles as well as the pigmentation concerns that can be treated with regular BBL Photofacials, including age spots, sunspots, freckles, rosacea and more. BBL can treat aging skin on the face, neck, hands or chest — all places where skin aging is typically first noticed. Treatments are usually just 15 to 30 minutes long and, as with regular BBL, still require no downtime.
If you're unsure which type of BBL is best for your aesthetic goals, our highly skilled team is here to help! Call us today at (757) 819-7633 or request a consultation online and you'll be on your way to a healthier, younger complexion.