We can confidently say Hampton Roads is home to a top CoolSculpting® provider — and that's us! Chesapeake Vein Center and MedSpa is a CoolSculpting-certified practice, where the staff have undergone advanced training to perform the highest level of CoolSculpting treatments. We're also a member of CoolSculpting's Club 1,000 for administering over 1,000 successful CoolSculpting treatments.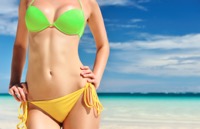 How many other medspas in Hampton Roads do you know who offer this level of CoolSculpting expertise?
If you are considering CoolSculpting (and we think you should!), here are a few pointers to get your best possible results.
1. The skill of your provider makes ALL the difference!
We have advanced training from CoolSculpting University and lots of experience. Our team knows how to help you achieve results. They can recommend a combination of treatment paddles, for example, for tricky or hard-to-reach areas. They also know insider tricks on how to get the best results, which comes from having administered hundreds of successful treatments.
2. It may take more than one treatment to achieve your goal.
Your goals will determine your treatment regimen. It's misleading to promise dramatic improvements with only one CoolSculpting treatment. Experienced providers like us will be honest and work closely with you to help you achieve your goals over the long term.
3. Examine your motives. And be honest.
CoolSculpting is about fat reduction and not weight loss. If you're happy with your weight and have trouble spots of excess fat, CoolSculpting could be the ideal solution for you.
Here at Chesapeake Vein Center and MedSpa, we're committed to providing the highest level of care for all of your body contouring needs. We'll work with you to determine the best treatment to help you reach your goal, and being a highly-experienced and CoolSculpting-certified practice is just one way we do it! Discover your optimal body contouring plan by calling 757.663.5461 or request your FREE consultation today!