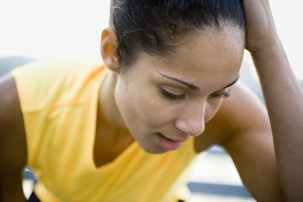 Itchy bug bites, sweaty breakouts, and painful sunburns are just three reasons our complexion suffers in the summertime. To protect your skin and maintain your cool and collected glow, here are a few of our favorite skin care secrets.
Don't leave home unprotected.
Applying SPF daily is the single-most important action you can take to protect the health and vibrance of your skin. We're not just talking about avoiding sunburns, as damaging and unhealthy as they are. Sunscreens can help to protect the look and feel of your skin for age-defying beauty now and for years to come.
Carry a spray bottle of water.
A few quick spritzes of water on your face, neck, and wrists can help you feel instantly refreshed and revitalized in the midst of any hectic day. Your water bottle will become your secret beauty weapon, a portable stress reducer and complexion refresher that can be done anywhere and anytime without spending a dime.
Avoid overwashing your skin!
We know how refreshing it feels to wash your skin, and it's hard to resist rinsing your face when it's covered in oil and sweat. Just don't overdo it. Overwashing can strip skin of its essential oils and upset pH balance, leaving it vulnerable to rashes and skin irritations. Try to limit washing to twice a day and simply spritz water on your face for a refreshing pick-me-up. The water will help your skin cool down without stripping away essential moisture. Another complexion no-no: over-using oil-blotting papers, which can actually help push dirt and oil deeper into pores and clog them.
Mid-summer is the ideal time to hit the refresh button on your skin. To learn more about our skin treatments, call  757.663.5461 or schedule your free consultation today.