The last few months have been uniquely challenging across the globe. We are infinitely grateful for our community and for the brave helpers on the front lines. But we are also mindful of the hardships many of you are facing as the result of this pandemic. If you're feeling stressed or overwhelmed these days, we'd like you to know that you're not alone! We are in this together. In the hopes of helping you feel better, we think it's high time you treated yourself to a few self-care tools, inspired by clinical research. Here are a few simple ways to boost your mood and vitality this summer: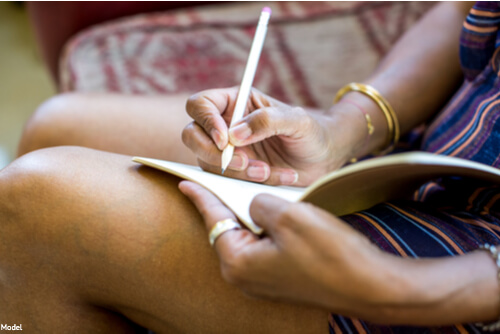 Gratitude journal
Keeping a gratitude journal is a great thing for anyone to do who is going through a chaotic, uncertain or otherwise stressful time in life. Research indicates that taking time to write down positive things in your life helps train your brain, so to speak, to focus on the positive. Did you know that thinking about good things helps lower the stress hormone cortisol in your body while also boosting your body's immunity? What's more, an attitude of gratitude is also linked to longevity and a lower incidence of disease.
Aesthetic care
Here in Hampton Roads, we are passionate about helping you look and feel your absolute best. At Chesapeake Vein Center and MedSpa, we work diligently to help you find joy through relaxing, rejuvenating treatments that will help you look and feel amazing. Whether you're looking forward to your next injectables session, a refreshing chemical peel, laser hair removal or any other self-care treatment, our expert team can help you reclaim your beauty and confidence this summer and beyond.
Vein treatments
Are you suffering from leg pain due to throbbing varicose veins and/or swelling? You don't need to go it alone! It's time to reclaim your comfort and confidence with advanced vein treatment here at Chesapeake Vein Center & MedSpa. Dr. Surya Challa, board-certified vein surgeon, offers the highest level of vein treatments available and can help free you from vein concerns with surprisingly minimal downtime.
Our team here at Chesapeake Vein Center and MedSpa wishes you and your family the best, and we look forward to seeing you soon! To learn more about our treatments and how to purchase gift cards, give us a call at (757) 819-7633 or request a consultation online today.