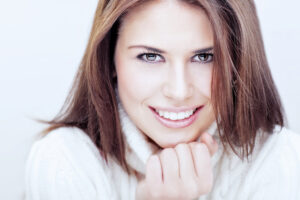 Facial expressions can tell a lot about a person, but sometimes, our facial expressions last longer than we want. After years of smiling and frowning, lines can form along the forehead. These creases occur naturally from everyday facial activity, but with Botox® treatments from the Chesapeake Vein Center and MedSpa, these lines will be filled in while new ones are prevented from forming.
Unwanted lines and wrinkles on the forehead and around the eyes (crow's feet) can be safely and effectively filled in from Botox treatment procedures. A Botox injection freezes and limits muscle activity in the areas with lines and wrinkles. Since the muscles no longer move as much, further wrinkling is prevented.
The new and youthful appearance is maximized as the lines and wrinkles begin to smooth out with the lessened stress from constant movement. This treatment is quick, minimally invasive, and requires little downtime—yet the results are immediate and last for 3-4 months!
To schedule a consultation for Botox at the Chesapeake Vein Center and Medspa, call us at 757-663-5461