Are you ready to put this long, challenging winter firmly behind you? Now is an ideal time to treat your skin to advanced laser skin rejuvenation treatments!
At Chesapeake Vein Center & MedSpa, we make it our mission to provide the highest quality laser skin technologies. Our expertly trained staff will work one-on-one with you to develop the ideal treatment regimen for your unique goals.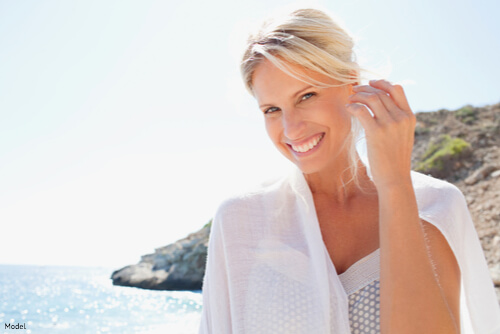 Here's the low-down on our most popular glow-getters:
Halo™ fractional laser skin resurfacing
Halo is the world's first hybrid laser, using both ablative and non-ablative laser energy to stimulate your skin's natural healing process and deliver dramatic complexion benefits with only minimal downtime. Halo is ideal for anyone looking to improve:
● Lines and wrinkles
● Rough skin texture
● Dull skin
● Uneven skin tone
● Large pores
● Acne scars
● Hyperpigmentation, and more.
Significant improvements can typically be seen within the first month after treatment, with results continuing to improve as your skin naturally generates new collagen and elastin.
BBL™ photofacials
BBL (BroadBand Light) photofacials are a safe, effective and non-invasive way to reduce hyperpigmentation like sunspots, freckles, age spots, rosacea and more on the face, neck, hands and chest. They can also be used to treat spider veins and broken capillaries, revealing clearer, younger-looking skin. Photofacials require little to no downtime and are easy to fit into your daily schedule, since they typically take just 15-30 minutes to administer. This month, you can try photofacials while we're offering them for $50 off.
MicroLaserPeel®
MicroLaserPeels are a great option for improving sun damaged or aging skin, so you can enjoy a younger-looking appearance for the long-term. This popular treatment works by removing a thin layer of your damaged skin, prompting your skin's natural healing response and revealing more evenly toned and rejuvenated skin. MicroLaserPeel can reduce the appearance of:
● Sun damage
● Scars
● Keratosis
● Mild wrinkles
● Hyperpigmentation
MicroLaserPeel can be customized to your unique skincare needs and goals, and requires only minimal downtime. Patients can expect dramatic results after their first treatment.
Laser hair removal
This go-to self-care solution can help you say "goodbye" forever to shaving, plucking, waxing, tweezing, razor burn, ingrown hairs…you see where we're going with this. If you'd rather spend your time doing something you love, you can start by investing in laser hair removal. These treatments use laser energy to target and permanently disable your active hair follicles. Multiple treatments are needed over the course of several months, since all of your hair follicles are not in the active stage of growth at the same time. Laser hair removal can be used on:
● Legs
● Underarms
● Bikini area
● Lip
● Chin
● Sideburns
● Chest
If you're ready to treat yourself to youthful, radiant skin or a hair-free, carefree summer, give us a call today at (757) 819-7633 or request a consultation online. We can't wait to help you look and feel your very best!