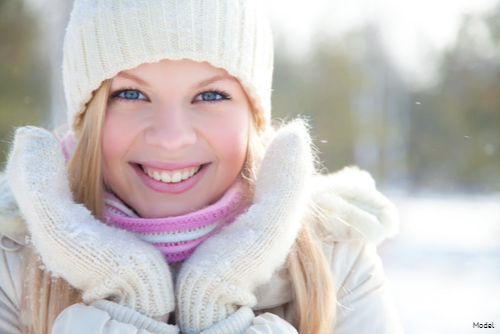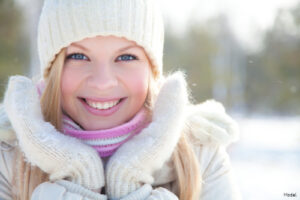 With the winter months ahead of us, you're probably prepping for holiday festivities with your friends and family — but why not take the time to do a little beauty prepping of your own? Our team at Chesapeake Vein Center & MedSpa is eager to help you look and feel your best, starting with your skin. Our treatments have age-defying benefits and can be tailored to your unique aesthetic goals and needs!
You deserve to have refreshed, younger-looking skin in time for the hustle and bustle of the holidays. Look no further than our top three skin rejuvenation treatments for a glowing, radiant complexion:
As the world's first hybrid fractional laser, Halo is a revolutionary innovation for treating signs of skin aging. With minimal downtime, Halo delivers non-ablative and ablative wavelengths to the treatment area. Plus, by using Dynamic Thermal Optimization (DTO), the laser adjusts based on the temperature of the treated skin, unique to each patient for optimal results. Halo can help treat wrinkles and fine lines, sun damage, enlarged pores and more. You'll see noticeable improvements to your neck, chest, arms, hands or legs within weeks of your session. This safe, effective technology sets the standard for the future of laser resurfacing, and we'd love for you to come in for a consultation ASAP so we can determine your best course of treatment in time for the holidays!
If you want anti-aging results delivered fast with minimal downtime, our medical-grade chemical peels may be the perfect option for you. Chemical peels exfoliate the outermost layer of skin and remove dead skin cells with a specially formulated chemical solution. We proudly offer professional chemical peels by SkinMedica® and VI Peel by Precision Plus. These peels can improve the appearance of sun damage, dark spots, lines and wrinkles, acne discoloration, redness and more. What's so great is it's safe for almost every skin type, and we'll work with you to customize your treatment for optimal results. A common potential side effect is redness of the targeted area, but not to worry, your skin should return to its normal color in just a few days. You can expect to see more evenly toned, radiant skin within five to seven days after your session.
3. Injectables
For significantly reducing common signs of aging, we offer two FDA-cleared, non-surgical treatments with minimal downtime: Botox® injections and Juvéderm® dermal fillers. Botox targets crow's feet, wrinkles between the eyebrows and forehead furrows by relaxing the muscles in your face that cause wrinkles to form. This minimally invasive injectable treatment provides results within four to seven days following your session. We recommend continuing Botox treatments every four months to enhance your refreshed, younger-looking appearance.
To give your skin youthful volume and elasticity, we offer Juvéderm dermal fillers, which are FDA-approved for reducing smile lines, laugh lines, wrinkles on either side of the nose and mouth and more. Its smooth gel filled with hyaluronic acid (HA) is carefully injected into the skin for optimal smoothing results. Our highly skilled, expert injectors have years of experience administering injectable treatments with precision. At Chesapeake Vein Center & MedSpa, you can trust you're receiving the look you want. Plus, Juvéderm's results are almost immediate and can last up to a year.
If you want to achieve natural-looking results before the holidays roll around, we'd love to help! To learn more about our skin rejuvenation treatments, please give us a call at 757.819.7633 or request a consultation online today.