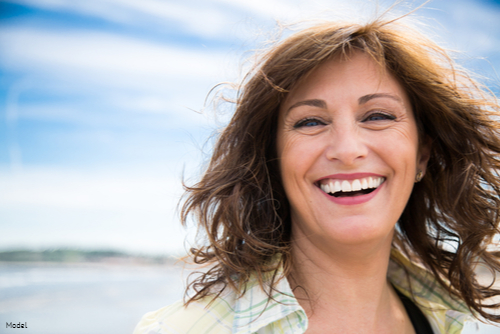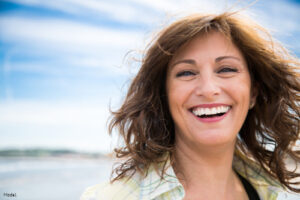 Chesapeake Vein Center & MedSpa is passionate about helping you love the way you look, which is why we believe in sharing all our tips and tricks with you so you can be in the know! Are you ready to renew your skin and enjoy dramatic complexion improvements that last and last? Keep on reading for the latest and greatest in aesthetics at Chesapeake Vein Center & MedSpa!
The age-defying power of a VI peel, BBL® and Halo™ combo.
Our patients are in love with the skin renewing results of our chemical peel, BBL and Halo combination treatment. Here's why. For starters, the benefits of combining BBL and Halo are already maximized for addressing skin tone and texture as well as revealing an overall more youthful appearance. BBL is performed first, using light energy to reduce hyperpigmentation like sunspots, freckles, age spots, rosacea and more on the face, neck, hands or chest. Halo's hybrid fractional laser technology is then applied to the targeted areas to further address any texture concerns, such as fine lines or textural irregularities. The combined treatments build off each other to produce a truly synergistic boost of skin-renewing benefits with minimal downtime.
Insider trick: For even more anti-aging results, our Lead Aesthetician Marley has been performing VI Peel treatments prior to BBL/Halo combinations. The VI Peel by Precision Plus is a medium-intensity peel formulated to improve your skin's overall appearance. This peel can be used on all skin types and tones and is ideal for anyone looking to brighten tone and smooth texture with minimal downtime. This is an ideal peel to be used alone or combined with other skin treatments, such as BBL and Halo. During your personal consultation, we will design your ideal combination treatment to help reveal a more evenly toned, youthful radiance with maximum benefits.
Refresh your complexion with a microneedling and Environ® duo.
We can't say enough good things about the powerful treatment combinations of microneedling and Environ clinical facials and medical-grade skin care products. Microneedling's ability to prompt your skin's natural healing response, combined with the proven ingredients of Environ facials and products, work together to rejuvenate and refresh your look. The benefits you can expect from microneedling include diminished fine lines and wrinkles, reduced stretch marks and reduced surgical or acne scars. Using tiny needles to create "micro-injuries" in your skin, microneedling triggers the production of healthy, new collagen for firmer, smoother skin with minimal downtime.
Expert info: The optimal levels of vitamin A in Environ products also help trigger new collagen and elastin growth, helping to create strong, supple skin. We proudly carry Environ clinical facials as well as an extensive selection of Environ skin care products. Environ is a world-renowned medical-grade skin care line rooted in science and results. Our fully customizable Environ clinical facials are chock-full of results-driven ingredients to deliver glowing benefits with little to no downtime. Facials can help improve the appearance of lines and wrinkles, melasma, sun damage, age spots, acne discoloration, redness, pore size and more. Environ skin care is no different, helping to correct common complexion concerns as well as hydrate and replenish dry skin with proven ingredients such as botanicals and peptides. No matter your age or skin type, there's an Environ skin care regimen for you. Our selection of Environ products includes Botanical Infused Moisturizing Toner, Antioxidant & Peptide Eye Gel and Hydra-Intense Cleansing Lotion. During your personal consultation, we will help you determine the ideal products to use following a microneedling session to enhance and maintain your results.
By combining the intense healing and rejuvenation of microneedling with the proven ingredients of Environ facials and skin care products, you'll see an impressive combination of benefits that work synergistically to provide you with clearer, healthier, more youthful looking skin!
Come see for yourself what all the hype is about! Learn more about our advanced skin renewing treatment options today by calling us at 757.663.5461 or requesting a consultation online today.