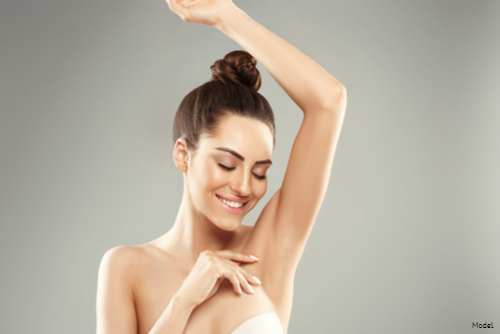 Did you know the transition from summer to fall is the perfect time to schedule your first laser hair removal appointment? Here's why: your summer tan has faded, you can more easily avoid sun exposure and best of all, you'll be ready in time for next bikini season. So, what are you waiting for? Enjoying hair-free, carefree skin has never been easier!
To help you get the most out of your laser hair removal treatments, here's a few tips for achieving and maintaining smoother, more radiant skin for the long term:
Tip #1: Refrain from waxing or plucking.
In the weeks before your laser hair removal appointment, refrain from waxing or plucking your hair. For this treatment to work, the roots of your hair follicles must be present. Methods such as waxing and plucking remove the hair follicle, making the treatment ineffective.
Tip #2: Shave before your appointment.
While waxing and plucking are a big no-no, you'll want to shave the night before or the morning of your laser hair removal treatment. Shaving will remove as much hair as possible so that it doesn't absorb most of the laser's energy. If the hair on your treatment area is too long, you could risk getting burned. But make sure you don't shave immediately before your treatment, as this can increase the odds of inflammation and swelling.
Tip #3: Avoid sun exposure.
As we mentioned before, avoiding the sun before and after your laser hair removal treatments is crucial in preventing unwanted side effects like hypopigmentation or burning. During your series of treatments, which can span several months, you should avoid the sun on your treatment areas. (Which is easy to do in the fall and winter months!)
Tip #4: Don't miss a treatment.
Since hair follicles are active at different times, one laser hair removal treatment is not enough to disable every targeted hair follicle. While everyone is different, we recommend scheduling a series of three to five treatments to see optimal results. Though, depending on the amount of hair, your hair color and your body's response to treatment, you may need to schedule a series of five or more treatments to reach your desired goal.
Schedule your series of laser hair removal treatments soon before we're all booked up! To learn more, call 757.663.5461 or request a consultation online today.