Sure, another year has gone by, but that doesn't mean we need to look as though time has passed! If you're ready to turn back the hands of time on your face or your contours this year — without surgery — we can help. This month, you'll even receive 10 free units of Botox® when you purchase CoolSculpting® non-invasive fat reduction! How do these two tried-and-true treatments work together to help you regain your years-younger look? Here's how: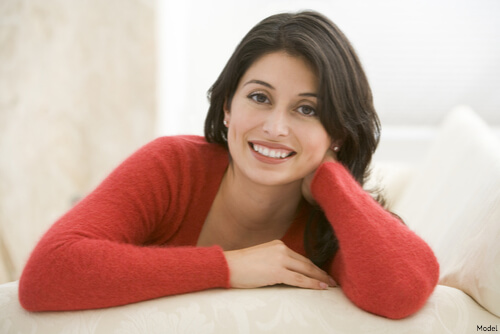 Benefits of Botox
Botox continues to be so popular because it provides noticeable anti-aging improvements with little to no downtime. Botox injections work by relaxing the muscle movement underlying your wrinkles, which prevents wrinkles from forming. When you get regular Botox treatments roughly every four months, this helps delay the appearance of aging by preventing your muscles from creating those wrinkles in the first place. Of course, Botox can smooth and diminish existing lines and wrinkles as well! One benefit many people don't realize is that the more you get Botox, the less you need. This makes it an affordable treatment to add to your beauty regimen!
Benefits of CoolSculpting
Most of us have at least one area of pinchable fat that bothers us and seems impervious to our attempts at maintaining a healthy diet and exercise regimen. That's why we offer CoolSculpting non-invasive fat reduction, to give you the help you need to finally see results! CoolSculpting uses a method called cryolipolysis to freeze away fat anywhere you need it. CoolSculpting works extremely well for people who are close to their ideal weight, within 20 pounds or so, and who have bulges of fat like a muffin top, double chin, thigh fat or upper arm fat. Most people see optimal results after several treatments, where your results are revealed gradually over the following months, although some people do reach their contour-slimming goals after one treatment. You deserve to feel comfortable and confident in your body, without resorting to surgery! You deserve CoolSculpting.
Slimmer contours and a youthful complexion are aesthetic goals nearly all of us strive for, and we are honored to be able to help you achieve those goals at Chesapeake Vein Center & MedSpa. All you need to do to learn more and get started is call us at (757) 819-7633 today or request a consultation online.