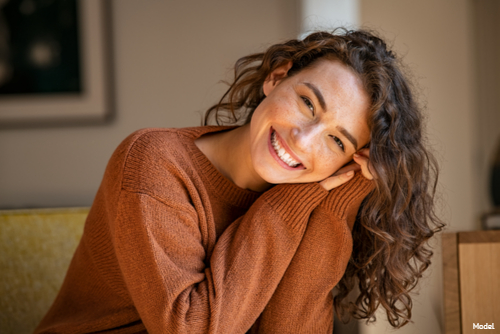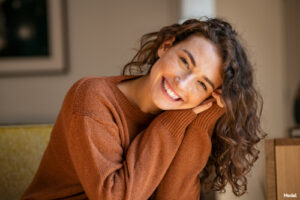 With so much to do before the holidays, getting started on your aesthetic treatments NOW is a great way to lighten your load and look your best with time to spare! Many medspa services require a series of treatments to reveal optimal results, so during your consultation, we will design a pre-holiday treatment regimen that works for you and your schedule.
Here are just a few ways you can achieve your body and beauty goals in time for your next festive outing:
Body contouring
For a boost of body confidence, non-invasive body treatments are a proven way to improve contours and shape your ideal body without the downtime or risk of surgery. If you start now, you can expect gradual, natural-looking results in time for the holidays with FDA-cleared CoolSculpting®, the world's most popular non-invasive fat reduction treatment. Unwanted fat bulges are no match for CoolSculpting's advanced cool technology, targeting and freezing away fat cells from the abdomen, upper arms, bra fat, belly fat, inner and outer thighs, flanks, double chin, back fat and more. While results vary, your most dramatic results are typically revealed two to three months after your treatment, so schedule yours ASAP!
Laser skin rejuvenation
Looking to vamp up your collagen? Laser skin treatments are a perfect way to diminish signs of aging, reverse sun damage and reveal dramatic complexion improvements that last. Because laser treatments trigger your skin's natural healing process, producing vibrant collagen and elastin growth, your skin will need time to renew itself. With Halo® fractional laser skin resurfacing, you can expect to see improvements in the appearance of fine lines and wrinkles, acne scars, hyperpigmentation, age spots, sun damage, pore size, dullness and more within the first month. Best of all, you only need one Halo every year or so to keep your glow going strong! BBL® (BroadBand Light) photofacials on the other hand, may require a series of three to five treatments to see your most dramatic results. You can expect continued improvements in the weeks following your latest photofacial, with a reduced appearance of sunspots, freckles, age spots, rosacea and more on the face, neck, hands and chest. To get the most out of this state-of-the-art treatment, many of our patients choose to undergo seasonal photofacials as a part of their regular skin care routine.
Injectables
A tried-and-true way to refresh your appearance within minutes is with a series of FDA-approved injectable treatments. Depending on your needs and goals, you may opt for Botox® to smooth away crow's feet, wrinkles and forehead lines. Or, if you're looking to restore lost facial volume, plump up your lips or reduce nasolabial folds and smile lines, you may be a better fit for Juvéderm® dermal fillers. With either option, you're going to see optimal results within a week or so, so we recommend scheduling your Botox or filler treatments at least a month in advance of your next holiday gathering. This allows time for any swelling or bruising to subside and your natural-looking, age-defying results to shine through.
We can't wait to help you achieve your goals before the holidays roll around! To learn more about any of our aesthetic treatments, please give us a call at 757.663.5461 or request a consultation online today.