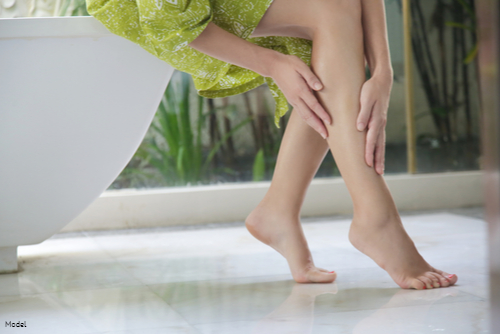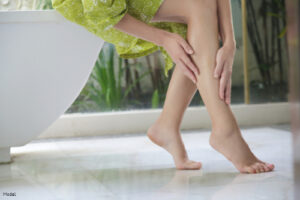 When was the last time you wore shorts with confidence? Can't remember? Then it's time to visit us for a series of laser vein treatments! This month, we're offering 10% OFF laser vein treatments, so it's a great time to schedule yours. Plus, if you start treatment now, your legs will be ready to show off in the summer!
Here's a closer look at laser vein treatment, and how it can help you achieve clearer, more youthful-looking legs!
Which types of veins can laser vein treatment help?
Laser vein treatments are ideal for diminishing spider veins, also known as telangiectasia or venulectasias, which are the mildest form of venous insufficiency. Did you know that at least a third of all women are estimated to have spider veins? The good news is that spider veins are a cosmetic nuisance only and rarely cause physical symptoms. However, they do cause us a lot of grief because they aren't the nicest looking. Generally red, blue or purple, these small, often tangled groups of tiny blood vessels lay just under the skin surface and resemble spider webs or tree branches.
How does laser vein treatment work?
We use a non-invasive laser that targets the vessels beneath the skin without harming the surrounding tissues. This means there's no downtime with this treatment. The laser light is intense and penetrates the targeted veins with heat, causing the vein to burst. In the days and weeks following treatment, the treated veins will gradually fade from view, revealing clearer, more evenly toned skin.
Does laser vein treatment hurt?
The laser heat is intense, so to maintain your comfort, we can apply a topical numbing cream to your treatment areas.
How many laser vein treatments will I need?
This depends on your unique situation. Milder cases of spider veins may only require a series of three treatments whereas more extensive cases may involve more treatments. We will carefully review your needs during your consultation to develop the ideal regimen for you!
Are you ready to love your legs again? We can't wait to help! To learn more about our vein treatments, please call 757.663.5461 or request a consultation online today.