Can you believe it's November already? Fall is flying by, and we can honestly say that we're a bit sad to see autumn go because autumn in Hampton Roads is magical! But we still love November because it marks the start of the holiday season ahead, and who doesn't love the holidays?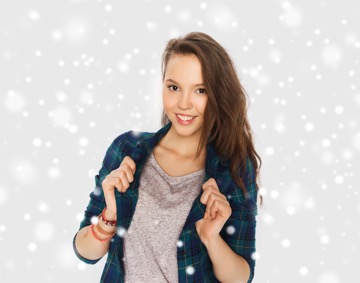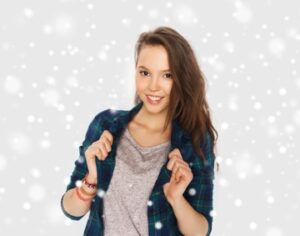 How do you celebrate the season? Whether it's decorating your house or planning festive gatherings, we know how important it is to look and feel your best. The holidays can be stressful, which is why treating yourself to your favorite aesthetic treatments is so important this time of year.
So you can look radiant for your holiday gatherings, here are some timing tips for scheduling your aesthetic treatments:
Laser Skin Resurfacing
Whether you're scheduling a Halo™, ProFractional™, or MicroLaserPeel®, we recommend scheduling these popular laser skin resurfacing treatments ASAP! A few reasons why: Depending on the intensity of your treatment, you can expect a good week of redness and flaking. These treatments are literally removing your skin to spur the growth of vibrant, new skin. So factoring in social downtime is a must. After that, your benefits will build as your skin continues to grow new collagen, which means you can expect optimal results about two to three months following your treatment. To boost your skin's renewal process, we recommend incorporating medical-grade skin care products into your at-home skin care routine. Results-driven products can help to speed healing and enhance the benefits of your professional treatments. We'll help you choose the best products for your skin from our exclusive selection of SkinMedica® products.
Injectables
You can't beat Botox® and dermal fillers for smoothing away years from your appearance with little to no downtime. You also can't beat how efficiently these treatments work! Dermal fillers are almost immediate in results, while Botox takes only a week for improvements to kick in. But it's important to keep in mind that timing is still everything with these tried-and-true rejuvenators. Every injection carries a risk of swelling, pinpoint bleeding, and bruising. These side effects are not a given, but since they are always a risk with every injection, you're better off planning for and expecting social downtime, even if you don't end up needing it. The last thing you need to stress out over during the holiday season is your injectables treatment! Give yourself a break and schedule this treatment a good two weeks before you need to see results.
At Chesapeake Vein Center & MedSpa, our mission is to bring out your very best. Schedule your injectables or skin treatments by calling 757.819.7633 or requesting a consultation online today.