Now that summer is right around the corner, it's time to turn our attention to your vein health in the heat. Did you know that the higher temperatures of summer can cause your veins to dilate and lead to more swelling and discomfort? Many people also report increased skin sensitivity in the summer, including itching, tenderness and rashes. To help you stay in tip-top shape this summer and beyond, here's a checklist of vein care tips to follow.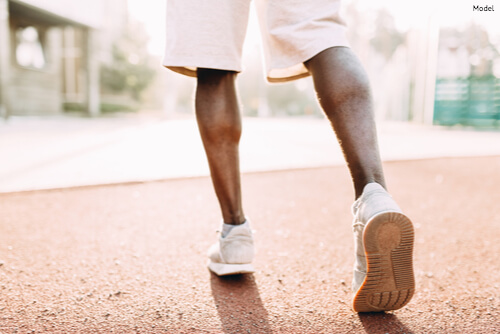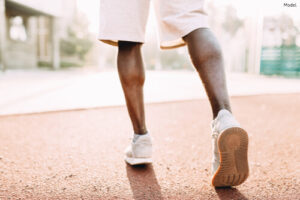 Maintain a healthy weight and lifestyle
This seems like a tip for almost any problem, but that's because it truly makes a difference. Reaching or maintaining a healthy weight and lifestyle can noticeably decrease the stress of vein swelling that can accompany the hot summer months. Every person's diet and exercise needs are unique, so it's important to remember to talk with your doctor before making significant changes to your lifestyle.
Exercise or walk in water
Exercising or even just walking in water, especially late in the day, can do wonders for relieving venous congestion and swelling that can build up throughout the day. Moving in and floating in water removes the pressures of both heat and gravity, helping you to feel more comfortable and allowing your veins to relax to a healthier state.
Compression therapy
Compression therapy can support your legs and help decrease vein disease, especially if you're exercising during the summer months to achieve a healthy weight and lifestyle! Specially designed compression stockings for running and sports can make a big difference by increasing the benefits of your workouts. Not thrilled with the idea of wearing stockings through the summer? The new, advanced materials used for compression stockings breathe notably better than compression stockings did 10 more years ago. They're designed with comfort and practicality in mind.
Vein treatments in Chesapeake
At Chesapeake Vein Center & MedSpa, you can take top-quality care of all your vein concerns and find long-lasting relief. Our very own Dr. Surya Challa is a board-certified vein specialist and surgeon. We proudly offer a range of surgical and non-surgical vein treatments, from laser treatments and sclerotherapy for diminishing spider veins, to surgeries and other treatments for improving varicose veins, venous disease and more.
This summer, don't suffer with vein swelling, pain and discomfort. You deserve so much better! Reach out to the vein experts today by calling (757) 819-7633 or schedule a consultation online.