Newsflash: The world's favorite injectable — Botox® — is still widely misunderstood! We only know this, of course, from all the questions we get asked on any given day at our medspa. Certain concerns come up a lot, so much so that we decided to list them here, providing the answers so you can stay in the know.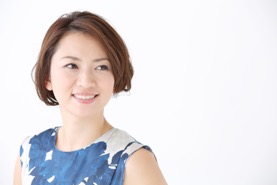 Question #1 Will Botox make me look frozen?
Botox gets a bad rap for making people look expressionless, but don't believe it! When administered properly by a highly trained injector, Botox is invisible. The only thing you should notice about a week after your Botox session is the absence of wrinkles where they used to be. Our injectors at Chesapeake Vein Center and MedSpa understand the nuances of Botox treatment, and are highly adept at administering the precise amount needed, in the precise areas of your face, to achieve the look you want.
Question #2 Can Botox injections help me sweat less in my face?
Botox is FDA-approved to treat excessive sweating in the armpits, called hyperhidrosis, but it hasn't been approved yet to reduce sweat in other areas of the body. However, the research is promising! According to a study in the American Journal of Clinical Dermatology, Botox injections in the forehead reduced forehead sweat by 75% for up to five years. Botox was also found to reduce sweaty palms, but for a shorter amount of time.
Question #3 Will my friends or partner be able to tell I've just had treatment?
This question is often asked whimsically, as many of us prefer to hide our cosmetic treatments. It's our business, after all, isn't it? But this is a tricky question to answer because it depends on your body's response to treatment. Here's why: While Botox is invisible and there's little to no downtime with your treatment, every injection carries a risk of swelling, bruising, or pinpoint bleeding. Though these side effects are usually mild, if they do occur at all, they may still be noticed by those who know your face intimately. However, it's highly unlikely that colleagues and friends passing by will have any idea!
We are eager to bring out your best on your terms, providing the care and attention to detail you deserve every step of the way! To learn more about Botox and how it can help you age gracefully, call 757.819.7633 or request a personal consultation today.