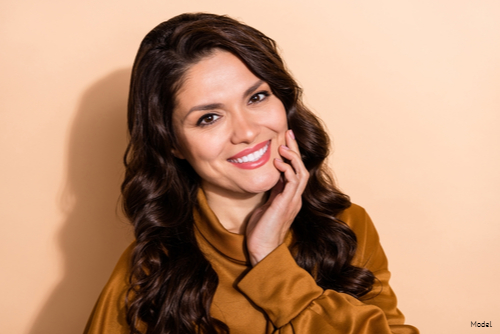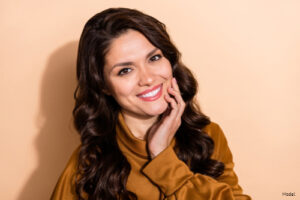 You don't need a significant other to show yourself some love and care this Valentine's Day. We think the best way to pamper yourself is by visiting Chesapeake Vein Center & MedSpa for all things health, beauty and wellness!
Do you know what else needs some TLC? Your skin! Discover how you can achieve glowing, radiant skin with your favorite cosmetic treatments and products:
Hit the reset button on your complexion.
Speaking of glowing skin, Halo™ fractional laser is known for its "Halo glow," correcting rough texture, lines and wrinkles, large pore size and acne scars to reveal a youthful, vibrant complexion. Halo is the world's first hybrid fractional skin resurfacing laser, combining ablative and non-ablative wavelengths in one device to treat both the top layer and the deep layers of your skin. By creating thousands of micro-channels, Halo stimulates your skin's natural healing response and spurs vibrant new collagen and elastin growth. This means you are literally renewing your skin every time you get a treatment!
Our laser skin treatments don't stop there. BBL® (BroadBandLight) photofacial is another glow-getting treatment to turn back the clock on aging. BBL exposes your skin to intense pulses of light, stimulating vibrant new collagen and elastin growth for a wide range of complexion benefits, including reduced hyperpigmentation like sunspots, freckles, age spots, rosacea and more on the face, neck, hands and chest. Best of all, this non-invasive treatment requires no downtime and can reveal complexion improvements in as early as a few days following your session.
Reinvent your skin care routine.
If you're not happy with the look or feel of your skin, it's time to treat yourself to results-driven skin care products. For the best results, we proudly carry a wide selection of Environ® skin care products. Environ is a highly acclaimed medical-grade skin care line rooted in science and integrity to help nourish and revitalize skin with optimal levels of vitamin A and other proven ingredients. By generating vibrant new collagen and elastin, speeding cellular turnover and promoting youthful radiance, you'll notice dramatic benefits to the look and feel of your skin with Environ products. No matter your age or skin type, Environ has a skin care regimen for you! During your personal consultation, we will help you determine the ideal products for you based on your unique skin care concerns and goals.
Get your glow on!
Want fast, effective anti-aging results with minimal to no downtime? At Chesapeake Vein Center & MedSpa, we proudly offer medical-grade chemical peels, including our strongest peel, the VI Peel by Precision Plus. The VI peel is a medium-intensity peel formulated to tighten skin, smooth texture and brighten tone, revealing a more evenly toned, youthful glow. And you won't have to wait long to see your new radiance. Results will appear within seven days following your treatment, including diminished lines, smoother texture, faded age spots and more. VI Peel is ideal for all skin types, even sensitive skin, which is why we recommend it as the perfect first-time peel!
Forget the chocolates and flowers, give yourself the gift of beautiful skin for Valentine's Day! To learn more about our cosmetic treatments, call us today at 757.663.5461 or request a consultation online.