When you hear about "self-care" these days, you likely think of it as a trendy new way of saying "take care of yourself" and think "yes, I should do that" and then carry on with your regular day. Sound familiar? It's a concept that's easy to agree with but not always so easy to put into practice. After all, how many of us really know what counts as self-care or how to make it part of our lifestyle?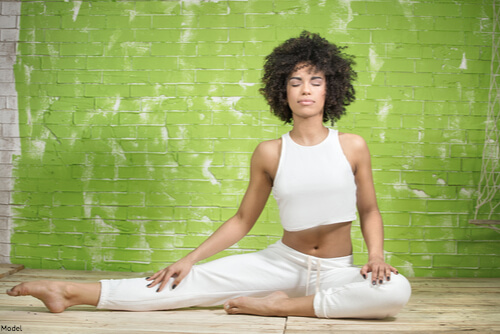 The team at Chesapeake Vein Center & MedSpa is dedicated to helping you achieve self-care in ways that fit your unique goals and daily life. That's why we're excited to share a few of our favorite tips for putting yourself back on your own priority list this spring — at the top, where you belong! Make self-care a priority every day with these tips:
Prioritize your physical and mental health.
Eating healthy doesn't have to mean only eating fresh produce, lean proteins and high-fiber grains. You can improve your physical and mental health just by working in more of these things than you're currently eating! Avoiding processed foods is easier said than done, but a more realistic way to start is by preparing two or three healthy meals per week that make lots of leftovers — so you don't have to cook from scratch daily. This can help you eat better every day even if you're still having quicker, more processed options on other days. Every little step counts! It helps to remember that, with processed foods, moderation is key.
Embrace the word "no."
Mental wellness takes many forms and is unique to each person. That being said, we often have similar struggles in daily life, such as saying "yes" to every request. We know how hard it is to say "no," especially to people you care about, but when we say "yes" every time, we're simply adding more to our own to-do list than we may be able to manage. This can lead to feelings of resentment, stress or being overwhelmed. Saying "no" to requests that can be done by someone else or at another time can actually help you realize how frequently you usually say "yes" without thinking! It's important to remember that your time and your wellness are valuable.
Move your body.
You can probably tell that the recommendation here is to exercise daily, but we say "move your body" because you don't have to exercise in a way that feels, to you, like traditional exercise. If push-ups and crunches and cardio aren't your thing, that's okay! You don't need to do those things to get the self-care benefits of deliberately moving your body. Plus, everyone's body and capabilities are unique, so most of all, you should make a point to exercise daily in a way that you find relaxing, energizing or otherwise helpful. Move in ways that feel good to your body.
Daily exercise can help you physically and mentally by boosting your mood and reducing feelings of stress and anxiety. The best thing about exercise is that you don't need gym equipment or a class in order to do it every day. Once you find a form of exercise that works for you, whether it's yoga, walking, running, dancing or anything else, the important part is to find something that makes you feel good and that you can fit into your average day, even if it's just for 10, 20 or 30 minutes a day.
Schedule "you time" at Chesapeake Vein Center & MedSpa!
One sure-fire way to prioritize yourself is by scheduling some much needed "you time" with our team! Among our most popular self-care treatments are Botox® and dermal fillers, for smoothing and volumizing your look. These FDA-approved injectable treatments are administered by our expertly trained injectors and can be customized to your specific needs and aesthetic goals.
This month, we can help you prioritize self-care while SAVING with our April specials:
● Buy three, get one FREE CoolSculpting® non-invasive fat reduction
● 10 FREE units of Botox when you purchase 40 units or more
● $50 off photofacials
● 10% off laser vein and sclerotherapy treatments
● FREE chemical peel with any CoolSculpting treatment
We can't wait to help you embrace self-care this spring with the ultimate in self-care treatments and products, right here in Chesapeake. You deserve the best! Give us a call today at (757) 819-7633 or request a consultation online to learn more and get started.